Graduate Community Outreach Executive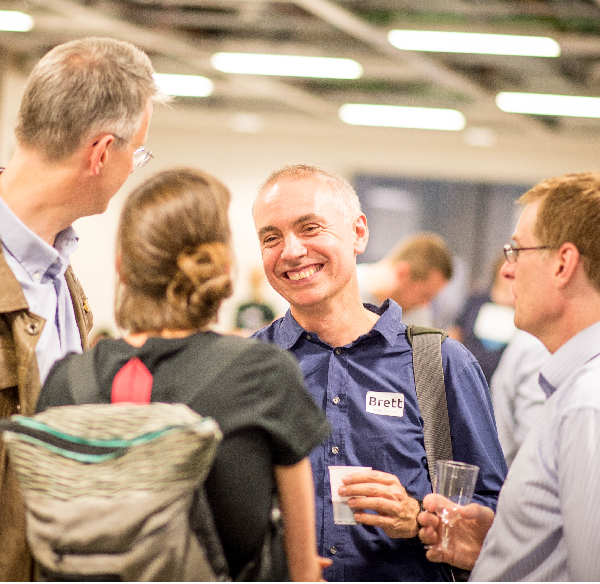 Are you a recent graduate looking for a fast-paced, sales and marketing role? If you are naturally curious, highly social and have tonnes of creativity, our Community Outreach Executive role is for you.
Every year, Skills Matter organises thousands of community meetups, training courses, conferences and hackathons, bringing London's most innovative tech companies together to discover new technologies, gain new skills, and attract new talent. For this never-two-days-the-same kinda job, we are looking for a quick thinking individual with a good understanding of social media, a natural sales ability and a passion for technology.
Interested? Apply now!
About the role
Your responsibilities
Help increase engagement from events and our online resources, driving online traffic and striving to increase revenue
Create and curate top content, engaging with tens of thousands of members in our community!
Open doors to London's most innovative tech companies, including start-ups, software houses and gaming companies to help engineering teams discover new technologies, gain new skills, and attract new talent
Outreach to our members and supporters by telephone, email or at networking events to communicate Skills Matter's product offering
About you
You have achieved an undergraduate degree
You have are passionate about technology and are looking to begin a career in the tech-sector
You are highly creative with a strong ability to problem solve and think quickly
You can show previous social media experience
You display a natural sales ability
You have great people skills and are a clear and competent communicator
You are keen to learn and will make the most of the on-the-job training opportunities available
About us
Skills Matter is the UK's biggest community of engineers and developers, bringing our 90,000+ members together to discover, learn and adopt the latest technologies, practices and ideas in software engineering.
We host more than 2000 events every year, from community meet-ups, to training events and hackathons. As a community-led organisation, all Skills Matter content and events are created with, and for, our members. And because we know that the best communities are open and inclusive, joining Skills Matter is free.
The Skills Matter community is made financially possible thanks to the generous support of our amazing event sponsors and business partners. By collaborating with exciting technology businesses, we can keep tickets to our 2000+ events affordable and ensure we continue to deliver the best quality training and community events for our members.
We recently relocated to brand new offices - CodeNode- the UK's largest technology-dedicated venue. Boasting a massive 23,000 sq ft to play with, the move to our community's new home marks an exciting new chapter for Skills Matter.
Interested?
If you'd like to join us at this incredibly exciting time, send us your CV and a short note explaining why you're the best person for the job.
Contacts