Senior Ruby on Rails Developer
We are looking for a Senior Ruby on Rails developer to work on the software platform that powers our conferences and meetups, and supports our growing community of software developers.
You will be based at Codenode, our tech venue in the heart of London where we run hundreds of training courses and meetups every year, not to mention our awesome conferences and over 7000 hours of videos covering topics from software architecture and distributed systems to diversity and digital product management.
How we work
We aspire to be agile and test-driven - but we're also pragmatists who try not to get too hung up on textbook definitions.
On Monday mornings we review work in flight, pick up new stories, and decide what our focus for the week is going to be. We work on short-lived feature branches, we write unit and integration tests. We merge code as soon as it's been reviewed and we deploy to production several times a day.
On Friday afternoons, we review progress and share ideas for what we could do differently next time.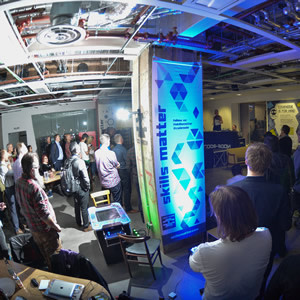 What's it like working here?
Our core hours are 9am-6pm, Monday-Friday. We're fine with occasional remote working, but one of the great advantages of working here at CodeNode is the opportunity to engage directly with our community and participate in our events, so we'd prefer developers to spend most of their working days on site.
With four developers and two product owners, we're still a relatively small development team, but we're part of a diverse, enthusiastic company of around fifty people hailing from all over the world.
You also get unrivalled access to some of the best tech events in the world. CodeNode regularly hosts world-class speakers and experts from across the entire technology spectrum, and we organise hundreds of free community meetups every year.
About you
You're a senior software developer with strong experience building and running Ruby/Rails applications, looking for a role that puts you right at the heart of the software community. You'll play a key role in maintaining and improving our existing applications, and help to shape our technology strategy.
We're not looking for a rock star, we're looking for somebody who wants to be part of a great team - pairing, mentoring, collaborating.
When things break, we'll fix them together. When we ship great stuff, we'll celebrate together.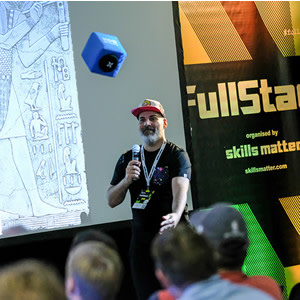 Our Stack:
Our platform is Rails 4, PostgreSQL, ElasticSearch and Redis. The web frontend is Zurb Foundation, jQuery and CSS3. Code is in GitHub, our build pipeline runs on CircleCI and all our production systems run on Heroku, monitored using Logentries, Rollbar and NewRelic.
Ideally, you know what all those things are and you've worked with most of them. Maybe you already have some ideas about how we could use them more effectively.
We've also got standalone projects ranging from visualization tools built using React and Rails APIs, to a bespoke pipeline for deploying Go apps to Raspberry Pi touchscreen devices around our venue.
Interested in finding out more? please get in touch:
When it comes to our hiring process, we're flexible.
We collaborate using Slack, email, GitHub, video calls, and screen sharing as well as face-to-face conversations; we can use any of those as part of our hiring process, and we're happy to do things at a time that suits you to accommodate work commitments or time zone differences.
First, drop us an email to sam.mullaly@skillsmatter.com - tell us who you are, what you've done, and why you think you'd be a good fit. If you have got a CV, include it. If you've got them, include links to your GitHub profile, your open-source project, your blog, maybe even include links to conference or meetup talks that you've given.
We'll invite you to pair-program with one of our team for an hour or two, either here at Codenode or via remote screen sharing. We'll also want to meet you, introduce you to the team and show you around; we can combine this with a pair-programming session and a technical Q&A, or we can do those online first and then get together afterwards and chat about how it all went.
Join us and make the Skills Matter experience better!