Sales Executive - Space and Events
Our Space and Events team are responsible both for selling the venue space and delivering events to a very varied client base. The team is currently comprised of 4 people sitting within an overall sales team of 14.
Primarily we host events for Tech companies (including Fintech/Proptech/Martech) or that are tech focused in nature although we do also host Financial, Construction, Advertising, Marketing, Design, Publishing events on a regular basis.
This role is focused on selling space within our CodeNode venue by dealing with incoming enquiries (from both new and returning clients) and identifying new business opportunities. Key to this role is understanding the needs of the client and proposing a taylor-made solution to host their event at CodeNode.
You will be working closely with our Events Management and Event Venue Operations teams so it is important that you are able to work well in a team and share information in a polite, clear and concise manner to ensure that each event is run successfully.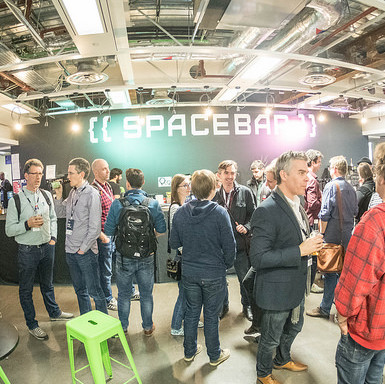 Responsibilities
The primary responsibility of this role is to maximise revenue and client satisfaction by monitoring and responding to Space & Events enquiries.
Some key tasks will be:
● Communicating with clients via email, phone, and in-person, including delivering venue tours.
● Working closely with all related departments regarding Space & Events bookings.
● Capturing key requirements from event organisers to offer the best solution for their event.
● Adding clients' details & feedbacks to our CRM.
● Maximising sales opportunities through upselling and achieving add-on sales.
● Following-up with clients to determine satisfaction and support strategies to improve the quality of the guest experience.
● Research and investigate potential new clients/events which would work well within our CodeNode venue
About you
You must have previous experience working in customer services, sales, telesales, retail or any other "client facing" role along with the following:
● Strong computer literacy.
● Confident telephone manner.
● Fluent in oral and written English.
● Excellent communication and interpersonal skills.
● Eye for detail and accuracy.
● Ability to prioritise tasks and organise your own workload.
● A good understanding of event operations is a significant advantage.
or send your CV directly to sam.mullaly@skillsmatter.com
Strictly NO Agencies.