GROUP
LeSS Matters Community
Overview
LeSS Matters is a community to help people understand how to achieve multi-team, organisational agility using Scrum
When organizations begin to scale Scrum, they face challenges not seen by lone Scrum teams. For many these challenges lead the desire to change Scrum to avoid them, this common anti-pattern leads to costly and unsatisfying organisations.

However, all it is not lost. There is a community of people that have been through this and come out the other side happier and more effective through using Large Scale Scrum (LeSS) principles, experiments, guides and practices. This community wants to share their experiences.

Though it maintains the essence and many of the hallmarks of one-team Scrum, Large-Scale Scrum (LeSS) is a practice for scaling Scrum when you have more than 1 team, its partner framework LeSS Huge is for when you have more than 8 teams and has successfully been applied to product development groups of over 2,000 people.

LeSS Matters is about more than an Agile framework: LeSS Matters brings together software professionals from around the globe to share their ideas and experience with large Agile transitions (both successful and *not so* successful). By learning from the experience of others, we hope to improve the speed and efficiency with which large and growing organisations can maximise value to customers whilst always increasing the engagement and customer focus on their teams.

LeSS Matters offers a safe space to talk about the issues faced by people in organisations trying to achieve agility at scale, to promote healthy debate and to ask questions about scaling Scrum.
Join us every month as we explore topics like:
How to use Scrum with multiple teams
How to reduce waste (and suffering) in product development
How to unlock people's potential
How to sell LeSS to execs
How to increase dev team engagement and autonomy
Who should attend?
LeSS Matters events are for anyone interested in improving Scrum use and adoption at their organization.

This might include Developers, Managers, Scrum Masters, Agile Coaches or even C‑Suite execs.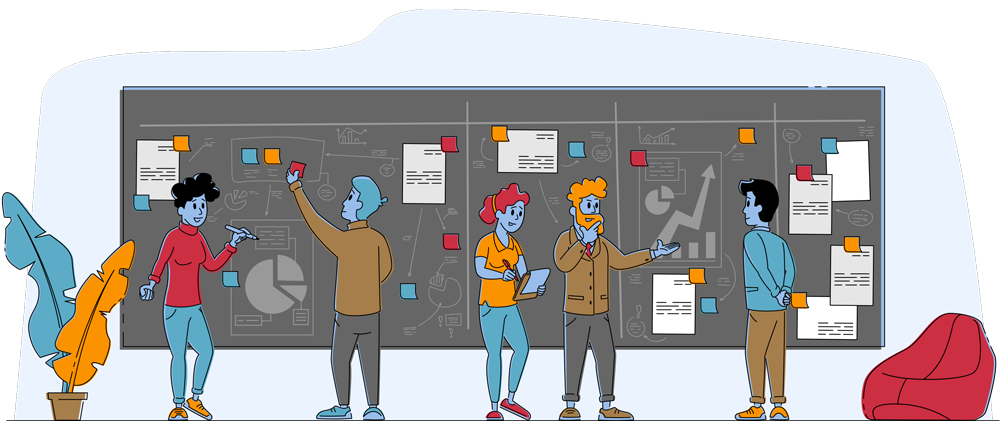 The LeSS Matters Community is led by Ben Maynard, the UK's only dual-certified Large Scale Scrum (LeSS) Coach and Trainer.

Ben is currently starting a Mentoring Circle for those interested in a monthly deep dive into Large-Scale Scrum.
Learn more about the LeSS Mentoring Circle
Next Up
Sorry, looks like LeSS Matters Community haven't got any events scheduled for the moment!
Community
Who's part of this group?
In order to view registered members you need to be logged in with a "confirmed" Skills Matter account!
If you haven't already done so click
here
to create a new account.
Find the "confirmation instructions" email we sent you when you signed up and click on the "Confirm Account" link.
Past Events
First

« Previous

Page 1 of 1

Next »

Last