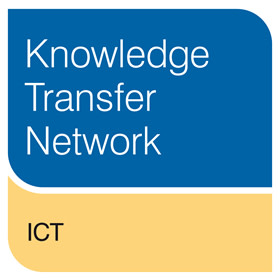 ICT Knowledge Transfer Network
Overview
ICT Knowledge Transfer Network
The ICT Knowledge Transfer Network is a new organisation that brings together the previous Digital Communications and Digital Systems KTNs.
Funded by the Technology Strategy Board, it will be run by the not-for-profit ICT KTN Company Ltd, working in association with Intellect, NPL and QinetiQ as delivery partners.
The new KTN will focus on Knowledge Transfer as a stimulus to economic growth. It will seek to deliver improved UK industrial performance by facilitating the development and take up of information and communications technologies and their adoption as key enablers in other industries.
Past Events