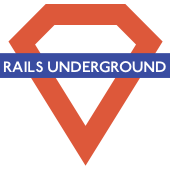 Overview
Endava is a leading IT services company with over 2,500 employees and offices in New York, Atlanta, New Jersey, London and Frankfurt and 6 delivery centres across Romania, Moldova, Macedonia, and Serbia. Endava works with some of the world's biggest brands in Finance, Insurance, Telecommunications, Media, Technology, and Retail helping them harness digital technologies and transforming them into more agile, responsive and valuable businesses.
Supporting the full software lifecycle, Endava covers application development and management, testing, infrastructure management and cloud services. Endava's technical teams have relevant experience across a wide spectrum of modern technologies, including around 50 Scala specialists.
Our market-leading capability in agile Scala development at scale, enables us to deliver efficient and sophisticated systems for our customers.
We have developed a community of highly-trained and certified Scala engineers, who regularly attend and speak at Scala conferences and have already successfully delivered Scala projects for large organisations in the Finance domain, such as a major US mortgage processor and an important mobile banking and payments provider. Fully-committed to the long-term development of Scala within the organisation, Endava has joined the Typesafe Partner programme and established an internal Scala Practice to continue to build competency and ensure that our engineers are at the forefront of Scala innovation.
Find out how Endava can help you scale Scala: www.endava.com/scala
Past Events