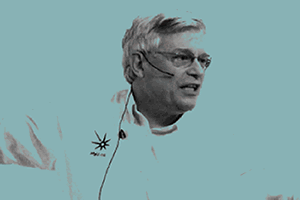 Overview
The Software Engineering Programme at the University of Oxford is a centre for advanced education and applied research. Established in 1993, the Programme exists to make strong connections between theory and practice in software engineering, between leading researchers and practitioners, and to make the expertise of the University available to those who wish to study while continuing in full-time employment.
The Programme offers short courses in about 40 different subjects. Each course is delivered by an expert in the subject, and includes an intense teaching week of classes, practicals, and group work; class sizes are kept small to facilitate interaction and to promote effective learning.
The courses may be used as credit towards an MSc in Software Engineering or in Software and Systems Security from the University of Oxford. Applications are welcome from anyone with an appropriate combination of academic achievement and industrial experience.
Past Events
Park Bench Discussion

A panel discussion featuring several speakers of the #HaskellX 2015.

2

What Haskell can learn from Scala

The opinions about Scala in the Haskell community differ widely. Most will immediately point out reasons why they think Scala is complex and that Haskell is so much better. But is it really? In this talk, we will take a radically different approach: We will outline what Haskell can learn from...

haskell scala functional-programming

Build Your Own Proof Assistant

Are the logical foundations of your favourite programming language not entirely satisfactory? Is your everyday programming work far too useful and practical? Have I got the talk for you! We'll learn how parametric higher-order abstract syntax (PHOAS) makes it simple and easy to embed a logic in...

program type proof proposition language logic haskell

GUI Programming in Haskell: Review & Experiences

Oliver will be discussing the state of GUI programming in Haskell, briefly talking about the options available for application developers in 2015. He'll also touch on his experiences with building an interactive graphical application and where Haskell shines and where it needs to improve.

haskell gui gui-programming haskellx

Workshop: Haskell's ultimate challenge: Game programming for Fun and Profit - Part 2

Idealised versions of board and simple arcade games render beautiful snippets of Haskell code. But real games need to deal with user input and output, animation, sound, asset management, UI plasticity, graphics acceleration, concurrency and networking, all of which involve the outside world and...

Transformers, Handlers in Disguise

Effect handlers have recently been proposed as a new means of working with compositional effects, and threaten to replace monad transformers. Their key advantage is a cleaner way of expressing semantics since they are defined in terms of algebras. An often misunderstood aspect is how they compare...

haskell effect-handlers monads monad-transformers functional-programming

Workshop: Hands-on introduction to Opaleye

The "Hands-on introduction to Opaleye" workshop will be led by Tom Ellis, Opaleye's principal developer. The workshop will last a couple of hours and will teach developers to write Opaleye code on their own machines as they follow the lesson. A shared instance of Postgres will be...

haskell databases scientific-computing teaching consulting

Programming with Universal Properties

Often, categorists will speak about "universal properties" when discussing basic constructions. Understanding what these are can be one of the more confusing aspects of coming to terms with category theory. But it turns out that there is one weird trick that lets us take universal...

haskell functional-programming category-theory