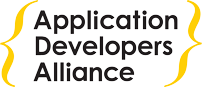 Overview
The Developers Alliance is the world's leading advocate for software developers and the companies invested in their success. Alliance members include industry leaders in consumer, enterprise, industrial, and emerging software development, and a global network of more than 75,000 developers. Our Mission is to advocate on behalf of developers, support the industry's continued growth, and promote innovation. Find out more and join the App Developer Alliance today: http://www.appdevelopersalliance.org/
Past Events
Amazon Lab 126

Amazon Lab126 is an inventive research and development company that designs and engineers high-profile consumer electronic devices.

Workshop: Creating a Media Streaming App for Fire TV in Minutes

Creating your Fire TV media streaming app has never been easier!

Getting Started with AWS Mobile Hub

Join this session and learn how AWS Mobile Hub enables you to quickly and easily add mobile features to your app, including user authentication, data storage, content delivery, backend logic, analytics dashboards, and push notifications - all from a single, integrated console.

Workshop: Integrating Amazon APIs in Unity

Amazon offers several APIs to simplify and streamline development of apps and games, including in-app purchasing, achievements and leaderboards, mobile ads, multi-screen support, and more.