SkillsCast
A Game Designer Walks Into NASA Astronaut Training: What Other Industries Can Learn From Us
SkillsCast
Please log in to watch this conference skillscast.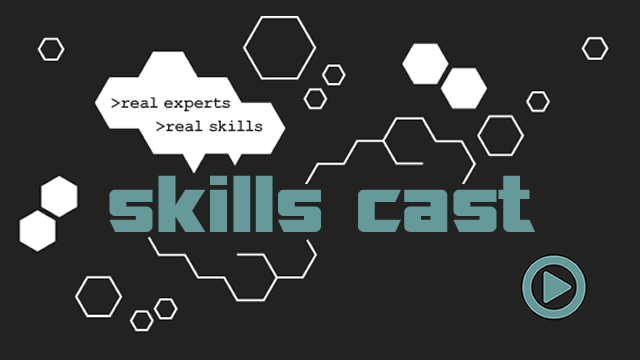 A Game Designer walks into NASA Astronaut Training: What other industries can learn from us
In 2016, a NASA engineer found screenshots of a technical virtual reality demo of a potential astronaut game on a Reddit forum and decided to contact the developers to discuss how game developers can help train astronauts for the next missions into space. In the upcoming two years, NASA worked closely with said game developer to introduce new and innovative techniques to virtual astronaut training.
My name is Jennifer Scheurle and I'm a game designer. For many years, my industry has been largely isolated from other fields despite our intricate knowledge of UX, behavioural psychology and how to teach players complex and difficult systems and concepts. Games have one of the most unique parameters of an interactive experience in existence. They need to keep people interested for many, many and they need to do so with millions of different kinds of people to be successful. It is an opportunity to expose a large group of people to ideas in the most personal and compelling way imaginable. Game design has cracked the code for how to engage people deeply and thoroughly in experiences completely new and alien to them - for better or worse.
In this talk, we will walk through how game designers think about problems, how we use behavioural psychology to guide our users and why designing with heart and compassion is your key to reach and compel the masses.
YOU MAY ALSO LIKE:
About the Speaker
A Game Designer Walks Into NASA Astronaut Training: What Other Industries Can Learn From Us

Jennifer Scheurle is a multi-award-winning game designer most known the Earthlight franchise, which received the Game of the Year award at the Australian Game Developer Awards in 2017. In collaboration with NASA's Hybrid Reality Lab, parts of her work are used to develop training for astronauts in VR. Jennifer's work on the physical controller set for Flat Earth Games' Objects in Space was nominated for the Alt.Ctrl.GDC award in 2017. In 2017 and 2018, she made MCV Pacific's 30 under 30 list for her passion and public appearances on game design UX, diversity in games and educating audiences on game development processes. Her work on hidden game design has been published by major outlets such as Polygon, Rolling Stone Magazine and Variety. In 2018, Jennifer signed a book deal with CRC Press to write an advanced book on hidden game design techniques.