SkillsCast
Please log in to watch this conference skillscast.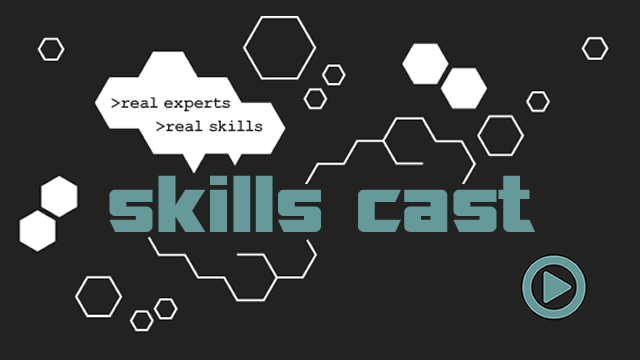 The internet was built on the principle of avoiding deletion. Its origin was a bomb-proof server back-up in the Cold War age. This established a philosophy of protecting data indefinitely, maximizing data, and championing more is better. Now overwhelmed and flooded with data, do we need a more balanced approach? Do we need an end for data?
Joe Macleod talks about a recent project with Markus Buhmann and Ana Lopez Niharra, looking at ends in data. Sharing the benefits and opportunities of data purging as a solution for some of society's biggest problems. The talk provides arguments from a technical, business, and consumer experience perspective.
It recommends a variety of techniques, models, and solutions to help balance the bomb proof data obsession. 
Q&A

Question: OMG, cartridges. mobile phones are slightly better, but not a lot. (not to mention the printers themselves which seem to die almost more often than the cartridges run out) Has anyone here recycled a printer cartridge? Do you recycle your batteries?
I believe they count as e-waste so in Victoria at least you're not allowed to dispose of them in the normal rubbish bin anymore, you can take them to your council's waste transfer stations but they were closed during Stage 4 lockdown.
Answer: It is quite common to have endings framed in legislation. For me this means the ending has failed to be kept inside the consumer experience and has fallen to the responsibility of society. The company (for the printer ink cartridge) has distanced themselves from the relationship beforehand, leaving the consumer to resolve the delivery/off-boarding to society for the disposal.
Question: I know that's what we're not meant to do, but do people actually do this? Or have we been trained into disposable consumerism and just chuck it in the regular bin anyway?
Answer: Between 60-80 % end in Landfill. Which is scary.
---
Question: Who here has thought about the offboarding experience in your products? (Or are you now suddenly finding yourself contemplating it?) Mind you, for some products, how do you know if your customer has even left you? They bought something from you once, does that mean you consider they're your customer forever?!
Answer: That is a great question. If we had better off-boarding experiences, then we would develop better tools that can give us that important data. Right now so many tools only look and value at usage.
---
Question: We make it super easy for our customers to end their relationship with us. Because customers certainly think about that before signing on. Nobody likes to be locked in.
Answer: That is very true. I have a whole section in another presentation about how endings increase customer satisfaction, retention and sales. It could be argued that Netflix success over the last couple of years has been because of their no hassle leave and return.
---
Question: I've always wondered what "lifetime access", "lifetime support" etc mean in a service context. whose lifetime? yours or the vendor's?
Answer: Just one lifetime would be a good start. :) There was a local bank account promotion in the US in the 70s that promised Free Banking For Life. After decades of mergers in the banking sector that bank ended up with Bank of America. Who decided to end those Free accounts. One person took BOA to court to qualify what lifetime means. BOA lost and had to give all the accounts back.
---
Question: In tech we also seem very reluctant to sunset digital products/services… or even deleting source code for an old product/service that has been decommissioned (or never used) that is not planned to ever come back again..
Answer: One of the most common questions I get is how to sunset a product. And REALLY surprised how many companies prefer to keep their old site running alongside a new one. To only find their customers don't want to move ever. Then are trapped running two product generations.
The failure I find isn't in the execution of this. It happened far earlier in the communication of endings to the customer.
Off-boarding happens across the consumer lifecycle. Not just at the end.
---
Question: Do you have a mechanism for working out where your endings even are? Using a privacy impact analysis on your data feeds will maybe throw some light on what you should be thinking about, but that's a real bottom up approach. I thought maybe you had some better tooling/ways of thinking to get at the problem from a product-first approach?
Part of our prep work for GDPR involved working out what data we had (we were looking at personal information specifically, but for looking at lifecycle endings you can consider this data as a proxy for your customer), and looking at how it entered the system, where it got stored, in what format, for how long, which elements were shared with downstream vendors and for what purposes (and under what contracts to ensure no misuse!). And then when the customer or our system hit certain customer-triggered or automated actions (did not pay, upgraded plan, went over quota, sent too much spam) then what happened to that information.
From doing this analysis, I was thinking you could work out what some of those non-obvious endings were. When a customer deletes their account, that's a pretty clear ending, but if they haven't logged in for a while, or we think their account has been compromised, or someone contacts us to tell us it's a deceased estate and they have PoA to take control of the account... those are all the other endings which get forgotten, but are interesting for managing data storage and privacy and for the customer offboarding experience.
Answer: Thanks for that Nicola. I have not heard of that.
Because a lot of the end work is on the customer experience level, getting into specifics about a product, or company can be difficult. So it is great to have feedback and examples like this.
YOU MAY ALSO LIKE:
About the Speaker
Ends in Data

Joe has decades of product development experience across digital, physical and service sectors. Previously Head of Design at the award-winning studio Ustwo. He then spent 3 years on the Closure Experiences project researching, writing and publishing the Ends book. He is now founder of andEnd, a business helping companies end their customer relationships.