SkillsCast
Please log in to watch this conference skillscast.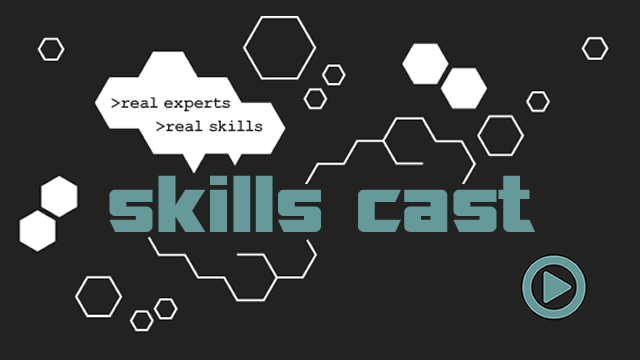 Did you know that the first bullet by an enemy in a first-person action shooter always misses you? Would you like to know why a game once had to stitch a whole train to act as the head of a player character? Did you know that in third person games, the first two-thirds of your health bar is worth fewer points than the last third?
Game Designers are some of the most creative and potent problem solvers in the tech field - many solutions being odd, surprising and most importantly: Focused on the user experience like no other. We are teachers, storytellers, therapists, matchmakers in ways that are surprising and innovative for anybody who needs to solve complex problems for humans or human and tech interaction. This talk aims to talk about and teach some of the ways Game Designers work, go over some of the most fascinating solutions we have found for our games and why they exist, and hopefully reframe ways people in adjacent industries can learn from the approach, just as we learn from other tech fields.
Q&A

Question: I really wish we did more work with user experience level and brought that into many of our everyday websites/apps
Answer: YES! I wish the question of what we want people to FEEL was more important than what we want them to DO. Because one should lead the other.
---
Question: Have you done much with translating some of these into good design principles for everyday apps?
Answer: I have not, but I would love to do a co-developed talk with someone who works in that field. I'd feel disingenuous to do this by myself because I'm not an expert in that field.
---
Question: I've always wondered why games tend to balance guns, etc differently, instead of using a base and just changing the appearance, thereby not having to actually balance anything, and it just being perception, and for example TTK to be the same across the board.
Answer: I can answer this! It wouldn't scale well and sometimes adjusting numbers is easier than making new models and sounds. :)
I can think of a lot of things that would benefit from focusing on human perception and catering to it, if it's through "fooling" or other means.
---
Question: How do these mechanics contrast to games such as Demon's Souls, which prides itself in punishing its players for sport?
Answer: Okay so I have given whole other talks about the psychology of difficulty and Souls games are so interesting for that... I don't think Souls games are more difficult than others. I think Souls games have a progression system that is culturally viewed as intimidating: learning by doing.
Demon Souls requires players to learn how to beat enemies by fighting them and dying their way through it. We perceive that as punishing because learning by doing is an intimidating way to learn. So I think it's inaccurate to just call them more difficult. It's just a different progression system, really.
Question: Are there any interesting studies that you recommend for the psychology of difficulty? It sounds fascinating.
Answer: Not sure about difficulty specifically, but I recommend anything that Celia Hodent writes. She writes books on game UX and player psychology and they are so good. Difficulty is a bit of a "new" topic for people to look into. I've started giving talks on why I believe we should ditch that terminology and talk about experience flavours instead.
---
Question: How do you feel about the "experience flavours" in TLOU Part 2 - I think that's the first game that's given such a wide range of options for modifying difficulty for a player, and letting you as the player create a tailored difficulty experience. A trend I hope to see more often.
Answer: I think it's a good start but I don't think it's quite there yet. When I've given talks about difficulty, I've argued that we should try and stop guessing what kind of modes people want and instead let people modify it themselves.
Difficulty modes are impossibly difficult to make and predict for hundreds of thousands of players with different perceptions of what is difficult. So instead, I advocate for just giving people options to toggle on and off according to what they struggle with. Pick and choose how much info is shown, pick and choose how AI reacts, toggle god mode etc.
I love deliberate design but I also want to trust my users to know what they need when engaging with my product, especially when it comes to something as personal as difficulty.
YOU MAY ALSO LIKE:
About the Speaker
Solving Problems like a Game Designer

Jennifer Scheurle is a multi-award-winning game designer most known the Earthlight franchise, which received the Game of the Year award at the Australian Game Developer Awards in 2017. In collaboration with NASA's Hybrid Reality Lab, parts of her work are used to develop training for astronauts in VR. Jennifer's work on the physical controller set for Flat Earth Games' Objects in Space was nominated for the Alt.Ctrl.GDC award in 2017. In 2017 and 2018, she made MCV Pacific's 30 under 30 list for her passion and public appearances on game design UX, diversity in games and educating audiences on game development processes. Her work on hidden game design has been published by major outlets such as Polygon, Rolling Stone Magazine and Variety. In 2018, Jennifer signed a book deal with CRC Press to write an advanced book on hidden game design techniques.