SkillsCast
Please log in to watch this conference skillscast.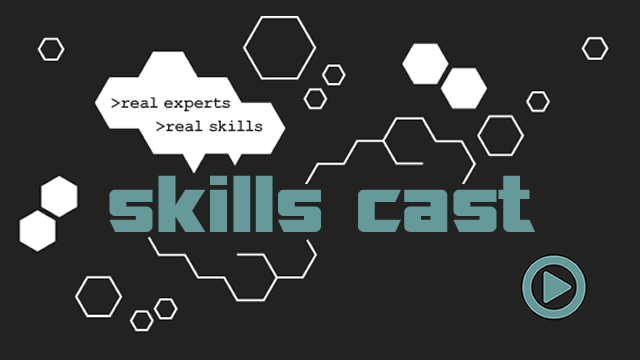 Cognitive scientists tell us that we are more productive and happier when our behavior matches our brain's hardwiring—when what we do and why we do it matches the way we have evolved to survive over tens of thousands of years. One problematic behavior humans have is that we are hardwired to instantly decide who we trust. We generally aren't aware of these decisions—it just happens. Linda explains that this hardwired "trust evaluation" can get in the way of working well with others. Pairing, the daily stand-up, and close communication with the customer and others outside the team go a long way to overcome our instant evaluation of others. As Linda helps you gain a better understanding of this mechanism in your behavior and what agile processes can do to help, you are more likely to build better interpersonal relationships and create successful products.
Q&A
Question: Was the clogged water pipe so effective because it was a common threat to both groups equally? in the sense that "my enemy's enemy is my friend"?
Answer: The clogged water pipe was not a common enemy. In fact, the idea that we would be united against a common enemy is proving to be false. Witness the current pandemic. It is a common enemy but it has not united us. Sad but true.
---
Question: how important is the language used when trying to reduce dividing lines between groups? "us" and "ours" vs "them" and "theirs", is the language important, or a trivial factor?
Answer: Words matter. Language is important. That's why females make such a big deal about the use of "mankind" :)
---
Question: Are "agile" workplaces really "better" environments in this regard? isn't the whole agilist industry reliant on maintaining the "us vs them"/"business vs tech" divide in order to justify continued investment in specialist roles and career paths (scrum master, release train engineer, agile coach, trainers, book authors, conference speakers etc)?
Answer: I guess I mean "agile" in the best sense of the word. I'm an idealist. I also know that agile has been translated to a lot of settings that are definitely not agile.
---
Question: Thank you for your talk, Linda. I would like to know your views on possibility of using "us" vs "them" positively for healthy competition, without making it "us".
Answer: It's really hard to have "healthy" competition. I can recall several retrospectives where I was called in to facilitate a contentious meeting about t-shirts! "They" got t-shirts and we didn't even though we worked just as hard as they did! T-shirts? Yep. T-shirts. I think you have to be careful with team identities, language, and symbols.
---
Question: I am not sure if this is worldwide or just in Australia but pairing is not as common as (I reckon) it should be - what do you think is the impact of dropping this practice on trust levels in "Agile" (Scrummy) workplaces?
Answer: As I said, I think pairing is the least appreciated but most powerful of the agile practices. It has been around for decades, so it's not new. It has measurable benefit and even though there is evidence (as opposed to many agile practices) of its effectiveness, it's not widely used. Sad :(
---
Question: "catch them doing something right" is a well used phrase in teaching as well. Linda, how much crossover did you find between teaching at a university and working in the business world in terms of peopleware?
Answer: My university teaching was at a university that worked closely with industry, so there was a lot of overlap. In many academic environments, this is not the case. I was lucky.
---
Question: Interesting that all the studies were on "boys"… Linda were there experiments that were girls or a mix of genders?
Answer: Sorry about only using experiments on young boys. I always get that comment ! The experiments have been done in several cultures with different genders and ages. I think I like these two because they are similar but so different.
---
Question: In all I do I'm learning more and more that, generally speaking, we are emotional creatures much more than cognitive ones. Do we need to reacher higher for cognition rather than settle in with emotions?
Answer: We are not primarily rational creatures. Read "Thinking Fast and Slow" -- or just search for my talk on YouTube. Daniel Kahneman won the Nobel prize for his work in behavioral economics that illustrates how flawed our decision making is. This doesn't mean we are never rational -- it's just that the driver (System 1) is in control.
The evidence suggests that we need that emotional component to make any decision. Studies of brain damaged people without areas in their brains that are tied to emotion cannot make even simple decisions. System 2 is good at laying out the logic but System 1 is in charge. And that, for the most part, works well. Every now and then System 2 has to override a System 1 decision. I really wish we could meet face to face. I never feel I'm doing a good job of anything by typing! Thanks again. Be well and stay safe!
---
Question: Have you ever encountered (or heard of) a situation where all the tools you could bring to bear, could not get the team to "unlearn" these habits of mind?
Answer: Oh yes. When I worked on the 777 airplane -- I was supposed to be the resident Ada guru and I struggled mightily to get people to move from FORTAN and Pascal. Of course, that was long before Fearless Change. I wish I had known more when I was younger -- a common regret among older folks :(.
---
Question: what advice would now-Linda give to past-Linda?
Answer: The biggest piece of advice is to don't rush in and tell people stuff -- take time to listen and don't believe that because they seem to be resistant that they are stupid. I have made that mistake so many times and I'm making it now in my community watching the political signs go up in my neighbor's yards.
---
Question: Not entirely related to the talk... but I'm interested on your thoughts about the tech environment these days for women and whether you think it's changed much since you started. Seems like there's still a lot of cases of "I'm the only woman on the team, and..."
Answer: The world is so much better for women -- not just in the tech environment. Soooooo much better! In my first job interview (1963) I was asked what kind of birth control I was using and what plans my husband had (he was then a sophomore medical student) after graduation. That would not happen today. We don't want the world to swing too far in the other direction. One of the worst teams I worked with recently was all women. Not good.
(Balance & Diversity lead to better outcomes.) That's what the evidence shows. Diversity -- people with different genders, races, educational background, experience, and, yes, political persuasions.
I hear many "agile organizations" say they are hiring for "culture fit" -- which I think is code for "just like us" -- when that should never be the goal. Unfortunately, we like people who are like us and believe that's the best way to work. Lots of evidence shows that homogeneous teams are not as innovative, creative, productive, or efficient!
---
Question: Sometimes those same companies hire for "diversity". Can you have both at the same time?
Answer: That's good. Sometimes they do say that, but they mean, something like a little bit of strawberry with the vanilla, not a radical Moose Tracks :) . And, really, this is hardwired. We spent thousands of years in small groups (no more than 150) of people we had known all our lives. We feel comfortable with that. These nice people we know well. Not too upsetting.
I hate it when my husband calls out some biased statement and says, "See, you do it, too!"! :). That's Kahneman's biggest argument for diversity. We can't see our own biases, but teams of diverse individuals have some hope of overcoming at least some of those distorted viewpoints.
YOU MAY ALSO LIKE:
About the Speaker
Who do You Trust? Beware of Your Brain

With a Ph.D. from Arizona State University in the field of object-based design metrics, Linda Rising's background includes university teaching and industry work in telecommunications, avionics, and tactical weapons systems.