SkillsCast
Please log in to watch this conference skillscast.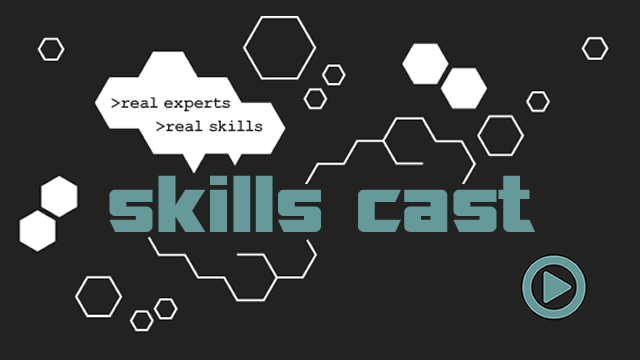 Imagine machines that interact with us using the same interface we use to interact with each other — spoken language! Recent progress in NLP has opened up new possibilities for language-based systems. In this talk, we'll explore the recent history of language models and highlight novel applications of statistical and deep learning approaches. Then, we'll explore emerging products that automate, generate, and create using these models, and discuss the implications for building them, including safety, ethics, and the invention of new design metaphors. Finally, we'll speculate about where this might take us in the next few years. Can machines ... play?


Q&A
Question: "computable" = as numbers that you can do arithmetics on?
Answer: Yes, as in you can calculate the distance between two words (or sentences).
---
Question: Recently came across a documentary called "coded bias" where the there will be bias in how machines take decision because there is bias in the data used to train it, any thoughts about how big is the problem.
Answer: The bias is in both the data used to train the systems as well as the design of the systems themselves. It's a huge problem.
There's quite a lot of academic work on understanding this problem, and applied work on systems (like LIME and SHAP) to help interpret trained models.
---
Question: Do you have any resources you can suggest for ML + creativity, or people doing interesting work in this space?
Answer: I'm a fan of the work at RunwayML: https://runwayml.com/ … building tools for folks in the film and entertainment industries to use deep learning capabilities.
And in open source, the ml4a work: https://github.com/ml4a
---
Question: Very interesting point around the diversity/lack of consistency of roles/titles in the data space... What do you hope will be different in this area in 5-10 years?
Answer: I'd like to see the titles and job functions and management structure stabilize, so that if you're a "data scientist" at one company it's more or less the same job as at another company.
I look to "software engineer" as an example of what this should eventually look like as the profession matures.
---
Question: Liked your example of NLP around property descriptions. Have you come across other examples of useful ML in the real estate industry?
Answer: ML in real estate is generally around bayesian inference for things like estimation of property prices, I haven't seen too much NLP in real estate specifically.
---
Question: What was the name of the AI tool to help authors when they were stuck again?
Answer: It's https://www.sudowrite.com/.
---
Question: Interesting mention of that creative story writing tool (what was it called again?), great example of using generative NLP to tackle creative issues. Do you have any insights on how this could affect the creative industry as a whole? Eg. Potentially over-saturating the writing community even more or being used to generate false information?
Answer: The tool I mentioned is Sudowrite: https://www.sudowrite.com/. I suspect that this becomes an efficiency tool for creators, the same way that gmail will suggest words for your e-mails, but only for the standard phrases. It's great for mediocre content, not great for delicate creative surprise.
I like to image a world in which writers will curate and train their own model assistants over time, and keep them and bring them from task to task… but that's probably more poetic than probable.
---
Question: Have you ever come across any initiatives in companies that promote data science and machine learning internally within businesses (playful, creative or any other) that have high impact but might not be known about widely?
Answer: Can you give me an example of what you have in mind? For new product development?
Question: The end goal would be new product development I suppose, but also to create a nurturing learning environment for employees who are interested in the field. Examples would be: Hackdays dedicated building ML models of existing data, frequent running talks on ML topics, bringing in guest speakers on specialized topics that can be applied to work, internal machine learning competitions (internal kaggle) etc.
Answer: Ahh yes! I love a deliberate process of asking people for their silliest and "worst" ideas, and then allowing hack days to actually experiment and build some of them.
One bank I worked with a few years ago did a morning session on ML for product managers, and then an afternoon session on scoping out potential places in the product where ML could be helpful.
That was really successful, since product managers are generally better positioned to see the opportunities for ML.
---
Question: What's the timeline on hidden door? I have a 9-year-old daughter who loves to write…
Answer: We're building to a private alpha at the end of the year. If she's interested in playtesting, please join us here: https://www.hiddendoor.co/playtesting.
YOU MAY ALSO LIKE:
---
Thank you to our sponsors and partners
Platinum
Gold
Silver
Bronze
About the Speaker