SkillsCast
Please log in to watch this conference skillscast.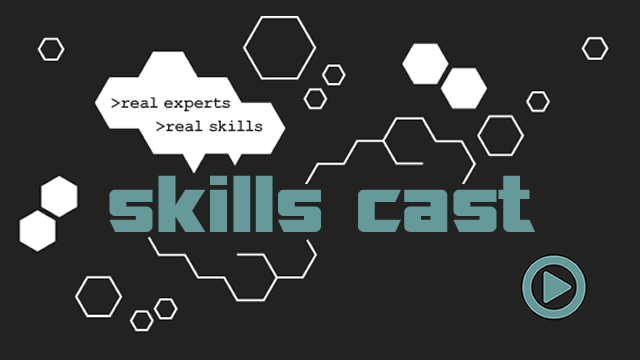 Drowning in a lake? Stuck inside a warehouse? See your data in a different light! Postgres Foreign Data Wrappers provide SQL queries to live cloud data - all the structure and much lighter weight. In this session, we'll explore the potential of Data Rainbows for growing cloud environments and outline the challenges of working with data you can see but can't quite touch.


Q&A
Question: Can you do joins? For example could you set up a virtual table for an exchange rate API, and then join that to your gamestop hourly data in a single query?
(Edit: posted this question a few minutes before you mentioned joins!)
Answer: Yep ... you can definitely do joins!
Disclaimer - It can get a little weird with the postgres query optimizer, so if you hit any weird edge cases please let us know.
---
Question: Do you have any caching features to improve query performance and to reduce the risk of getting hit by API rate limiting?
Answer: Yes, steampipe automatically caches queries. It's 5 mins by default, but configurable through the configuration file.
Other key ways we avoid rate limiting (features of the https://github.com/turbot/steampipe-plugin-sdk SDK that all plugins use):
Plugins can set parallel limits on a per-table basis. We find the API throttling varies wildly by API, so it's helpful to do it this way.
Retry with fibonacci backoff is easy to add to tables as well.
We stream results through, so you get immediate wins while waiting for throttled items to complete.
---
Question: What's the migration path from "live querying" during exploration phase to data warehousing?
Answer: Because Steampipe is really just a Postgres database, you should be able to treat it like any other data source?
We've had some users start embedding the Steampipe engine (with its embedded Postgres install) inside Docker containers to run the service mode.
You can learn more about running Steampipe in service mode at https://steampipe.io/docs/using-steampipe/integrations#steampipe-service.
---
Question: I was just wondering, what's the overhead in terms of time it takes setting up steampipe against a number of apis? And is there much overhead maintaining the connectivity to a significant number of apis with this tool as time passes?
Answer: Writing new plugins is days of work (typically in Go). We have 23 already at https://hub.steampipe.io and a number of open source repositories are springing up too where people are starting to build their own.
If you'd like a sense of size, please check out https://github.com/topics/steampipe-plugin for example plugins., They are all open source!
Using plugins is very light weight I had 20+ installed for that talk. Installing new plugins is just
steampipe plugin install aws

and uses your default CLI creds. (configurable of course).
---
Question: I see that that there are options for steampipe to output data in csv and json formats rather than table. Would these output formats be live as well or are there support for a live format? Seems like feeding live output into a visualisation tool would definitely be rewarding.
Answer: You can run steampipe in service mode:
~ $ steampipe service start
Steampipe database service is now running:
 Host(s):  localhost, 127.0.0.1, 192.168.7.220
 Port:     9193
 Database: steampipe
 User:     steampipe
 Password: 0068-EXAMPLE
Connection string:
 postgres://steampipe:0068-EXAMPLE@localhost:9193/steampipe?sslmode=disable
Steampipe service is running in the background.
 # Get status of the service
 steampipe service status
 # Restart the service
 steampipe service restart
 # Stop the service
 steampipe service stop

So, just start it that way and then connect to it as you would any other Postgres database!
If you use our CLI, then you can set data formats as you say, and those come straight from the live data.
---
Question: I was wondering, if an api response changes (name/type/structure) and you update the plugin to take that change into consideration, does it also handle the postgres table changes automatically? Does it create a new table for the updated plugin or update the existing table?
Actually, just saw this in the documentation:
Steampipe tables provide an interface for querying dynamic data using standard SQL. Steampipe tables do not actually store data, they query the source on the fly

Answer: Correct ... it really focuses on the live data. Each query is effectively converting the source API data (usually JSON) into the SQL table columns.
Changes to table structure can be done with plugin versions. We're usually releasing new plugin versions each week right now with new tables, extra columns etc. (We're careful with deprecations.)
---
Dropping a few links here in case helpful to others:
Nathan - https://twitter.com/nathanwallace
Steampipe (CLI was in service mode during the talk) - https://steampipe.io
GitHub repository for Steampipe (we'd love your help building plugins!) - https://github.com/turbot/steampipe

YOU MAY ALSO LIKE:
---
Thank you to our sponsors and partners
Platinum
Gold
Silver
Bronze
About the Speaker