SkillsCast
Please log in to watch this conference skillscast.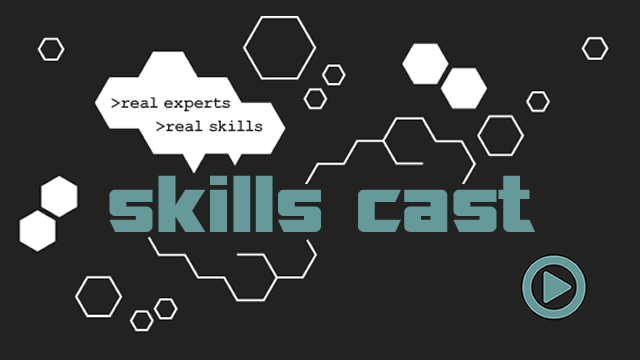 Our team at Canva focuses on building features that make design simple, enjoyable and collaborative for more than 55 million people across the globe. For many who haven't used design tools, starting with a blank page can be intimidating, which is where Canva's library of more than 500,000 templates comes in. Unfortunately, switching between templates once required retyping your content. To fix this, we created a feature for our users to bring their text with them while exploring the library. The initial challenge was that the template metadata the feature relied on was scarce and costly for our in-house designers to annotate.
We wanted to predict metadata for our designers inside the Canva editor, but had to consider a number of real-world engineering tradeoffs. First, we'll explain the user problem and provide a glimpse inside some of our templates and the metadata that enables text transfer. Then, we'll explain what features we extracted for our scikit-learn random forest classifier and how we combined it with a designer-in-the-loop to bootstrap enough batch-predicted metadata to launch an MVP version of the feature. Finally, we'll explain how we decided to reimplement model storage and inference in our TypeScript frontend stack. Creating this new feature was a joint effort made possible by a multidisciplinary team of designers, engineers and data scientists. We're looking forward to sharing some of the lessons we learned along the way to shipping this smart feature.


Q&A
Question: Would be keen to understand how that implementation is built where ML is on the front end... That opens up pretty cool positive UX possibilities
Answer: Yep, so the steps for us were:
Build parallel implementations of the feature extraction code in Python and TypeScript. Then check that everything is always equivalent. This was more complex for our use-case because we need to do some geometric calculations.
Figure out how to serialize the trained Scikit-learn model numpy arrays into JSON.
Write code to deserialize it and run inference.
Question: Frontend protobuf/flatbuffers not working?
Answer: It's a bit of a yak shaving exercise, but it was going to be hard to include a dependency on a full ML library like TensorFlow.js, and we weren't confident enough that it would work to pull backend engineers off other tasks.
We use a lot of proto, but mainly only serialise out to Java and TypeScript - not Python. We did develop a Python dialect for our code-generation stack for this and this made it a lot easier.
We also considered this library: https://github.com/nok/sklearn-porter
But it quite literally turns the random forest into 100s of lines of if statements, so too hard to code review.
I've looked around for neat cross-framework solutions to this. I couldn't find many.
Question: Maintaining parallel implementations is pretty amazing. Is the same methods used for the video templates as well?
Answer: It's a lot of work and I'm not sure I'd recommend it as it's so hard to maintain. We've also played around with running the TypeScript code inside node to do feature extraction.
We stuck to simple cases (e.g. social, posters, ...) and IIRC video templates were pretty new at that point.
There are definitely cool things you could do if you can understand the role that images and video are playing in a design.
---
Question: How long would you say it took for this feature from idea to production?
Answer: Thanks! I think we got it out within 4 months. As usual, the modelling part was only a tiny part of the effort, building the backfill tooling took a while and figuring out how to move the text around. There are still definitely rough edges. I don't think we ever solved discoverability aspect neatly. Again another trade-off between visual clutter and telling users about features!
Question: You didn't have to manually label because you already had prelabelled data right? (didn't catch that bit thanks 4G internet)
Answer: Definitely wasn't perfect.
We had partial coverage in our data -- enough to train a model. We focused on shipping categories at a time, so the goal was to predict the roles on the unlabelled templates and manually check these (designer-in-the-loop) as this is faster than marking them up from scratch.
YOU MAY ALSO LIKE:
---
Thank you to our sponsors and partners
Platinum
Gold
Silver
Bronze
About the Speaker