Please log in to watch this conference skillscast.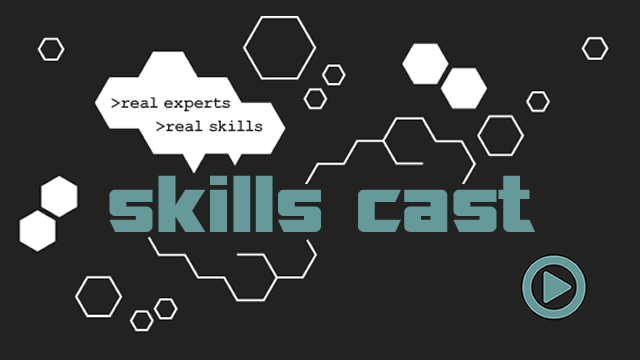 Klipse has two facets:
A web repl that displays the transpiled javascript code
A plugin that embeds live clojure code snippets in any web page
In this talk, you will discover:
How developers can run clojure forms on any browser (including phones and tablets)
How library authors can build live documentation to their libraries
How bloggers can write super-cool articles/tutorials with live code examples
The presentation will be 100% live and web-based (using Klipse of course!).
The Call for Papers is now open for Clojure eXchange 2017! Submit your talk for the chance to join a stellar line-up of experts on stage. Find out more.
YOU MAY ALSO LIKE:
Klipse: A clojure repl on any webpage

Mathieu Gauthron is a distributed computing and BigData expert, working day-to-day with a variety of technologies and languages. He provides solutions for large enterprise applications looking to scale with simplicity. In his pursuit of reducing IT's ever growing complexity, his interest has turned towards the use of functional languages and live programming technologies such as Clojure. He believes the use of such tools can take software development where it should be: reducing time to market, simple and maintainable.

Yehonathan has 15 years of experience SW computing in startups and big companies, and an M.Sc in Mathematics. He has been coding for 6 years Clojure [script]. He's is a freelancer and Full-stack Web consultant. He gives Clojure workshop for companies that want to dive into Clojure and he is writing a book: "Get Programming with Clojure" with Manning.
SkillsCast

Please log in to watch this conference skillscast.

Klipse has two facets:

A web repl that displays the transpiled javascript code
A plugin that embeds live clojure code snippets in any web page

In this talk, you will discover:

How developers can run clojure forms on any browser (including phones and tablets)
How library authors can build live documentation to their libraries
How bloggers can write super-cool articles/tutorials with live code examples

The presentation will be 100% live and web-based (using Klipse of course!).

The Call for Papers is now open for Clojure eXchange 2017! Submit your talk for the chance to join a stellar line-up of experts on stage. Find out more.

YOU MAY ALSO LIKE:

About the Speakers

Klipse: A clojure repl on any webpage

Mathieu Gauthron is a distributed computing and BigData expert, working day-to-day with a variety of technologies and languages. He provides solutions for large enterprise applications looking to scale with simplicity. In his pursuit of reducing IT's ever growing complexity, his interest has turned towards the use of functional languages and live programming technologies such as Clojure. He believes the use of such tools can take software development where it should be: reducing time to market, simple and maintainable.

Yehonathan has 15 years of experience SW computing in startups and big companies, and an M.Sc in Mathematics. He has been coding for 6 years Clojure [script]. He's is a freelancer and Full-stack Web consultant. He gives Clojure workshop for companies that want to dive into Clojure and he is writing a book: "Get Programming with Clojure" with Manning.